LONDON'S METALWORK FABRICATION SPECIALISTS
Due to their involvment with Shakespeare's House - New Place, Victoria John of London have experienced a dramatic demand for their bespoke fabrication services in Furniture Commissions & bespoke pieces in: Brass, Bronze, Copper, Stainless and Electro Plating in various finishes for High End Retail Stores, Restaurants & Bars, Theatres, Luxurious Residential Properties & Hotels.
Victoria John of London have been associated with:
The Sondheim Theatre, Harrods, Selfridges, Mulberry, Burberry, Purdey in Harrods, Self-Portrait in Harrods, Steven Gambrel, Jo Hamilton Interiors, The Hilton London, Shakespeare's House, GBK, The Royal Opera House, The Four Seasons Hotel in Mayfair, Whitbread Brewery, St. Andrews Church Holborn, Taylor & Taylor London, Deutsche Bank, The Bun House Soho, Chin Chin Labs, Booth House Salvation Army, Zoffany Lexus Car Showroom, Volkswagen Bath Showroom, Prendiville, TSB & Barclays Bank, Twinnings Tea, Broadway Theatre, St. Pancras Station Champagne Bar and various High End Residential Properties.
Victoria John, offer their Clientelle fabrication solutions in Bronze, Brass, Copper,Stainless & Corten Weathering Steel, as well as Engraving, Water Jet Cutting Services, Electro Plating in various finishes,
Victoria John meets the very highest standards for quality, finance, health and safety and environmental responsibility. Health & Safety is taken very seriously and training and awareness is being continually reviewed.
---
CLIENTS/CONTRACTS PAST AND PRESENT
: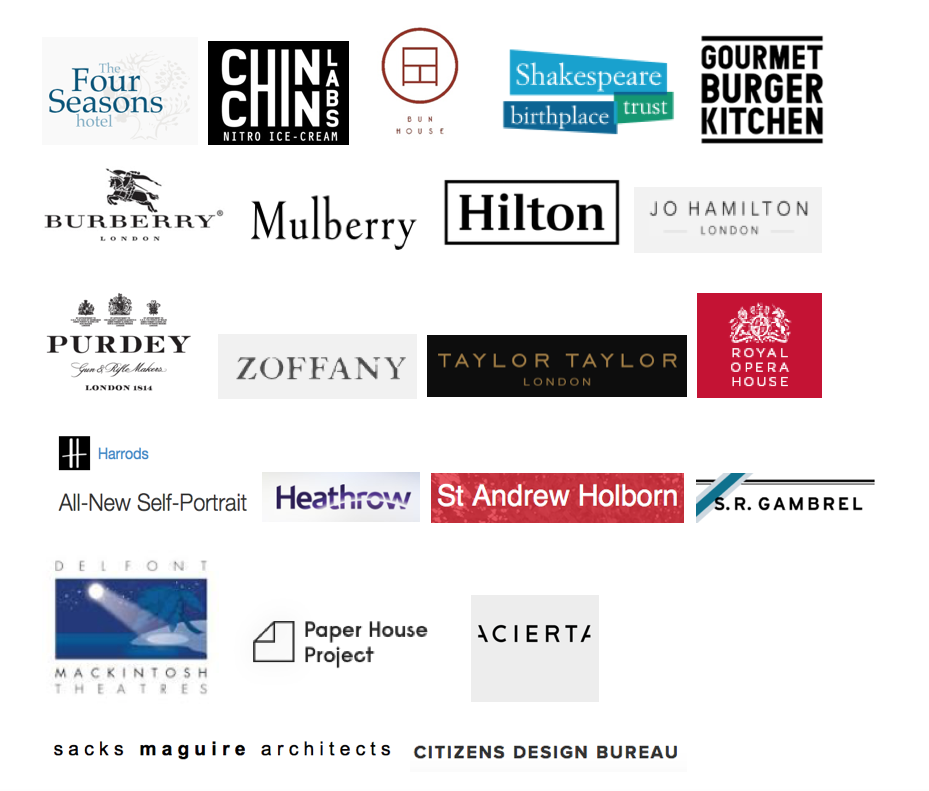 ---
PUBLICATION
We were delighted to discover that one of our staircases has been featured in Enki Magazine.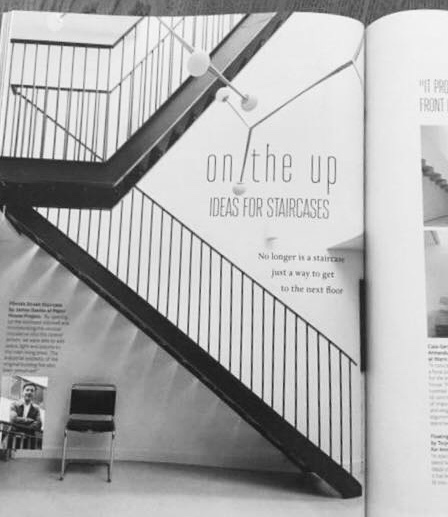 ---
TESTIMONIALS:
"They undertook a complex balustrading in an existing house. They are a pleasure to work with and pursued this difficult construction with a great deal of perseverance and understanding. Would highly recommend them for future projects."
Damian Maguire
Principal of Sacks Maguire Architects.
"Top Job, Well Done."
Mark Cotter
Contracts Director (Charnwood Group)
---
HANDMADE/HANDCRAFTED DISCLAIMER
YOU ARE KINDLY REQUESTED TO READ CAREFULLY HERE-BELOW BEFORE PLACING AN ORDER.
USING THIS WEBSITE INDICATES YOUR ACCEPTANCE OF THE FOLLOWING TERMS & CONDITIONS.
WE ARE ONLY HUMAN:
Most of our products are individually Handmade, Handcrafted and Hand Assembled and therefore as the item is made/ and/ or assembled in full or in part by hand or by a hand process, it may feature inconsistencies, distinctions, variations that are not product flaws, including colour, shading, grain and texture variations in the raw materials, indentations, variations in length, height, width and shape.
Those are signs that the product isn't mass produced and as a result products will have subtle variations from one piece to the next, caused by variations in the raw materials as well as the hand crafting and hand assembling.
Victoria John of London Ltd, holds no responsibility for injury, harm or health problems suffered by use of our products. The materials used in making these products may fade, stain and become worn over time. Victoria John of London Ltd makes no guarantees as to how long the products will last.
We like to celebrate the unique nature of each and every single product we sell. As well as the desirability that goes with the knowledge that you are buying a one off, hand crafted item. However if you do have any questions or queries regarding this please feel free to get in touch with us at : hq@victoriajohnuk.com
---
HEALTH AND SAFETY AT VICTORIA JOHN OF LONDON LTD
At Victoria John, Health & Safety is taken very seriously and training and awareness are being continually reviewed.